We were so excited when Andrea Beaman agreed to speak to our community about healing from COVID and speaking truth in the face of censorship! She brought her usual energy, light, and hope and we spent the afternoon laughing and crying together. It was beautiful to see so many of you connecting in this space, this "Safe Haven" online. We know that Andrea's advice will benefit everyone, so here is a recap of her tips for staying healthy in these crazy times.
About Andrea Beaman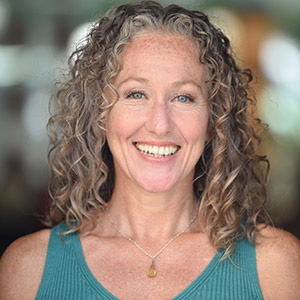 Andrea Beaman, HHC, AADP, CHEF, is an award-winning natural foods chef, best-selling author, holistic health coach and herbalist. Andrea works with clients to help them take back control of their health, while taking their unique biochemistry and innate healing wisdom into account. She has been sharing her tips and wisdom online for over two decades.
Andrea has recovered herself and her husband from COVID and shared some of this journey on her social media accounts. Over the last year, she has seen increasing censorship on her posts and others. 
Here are her tips for healing from COVID naturally, staying healthy in the face of vaxxines and transmission, and keeping your head and heart above fear.
How Andrea Healed Her Family From COVID Naturally
Andrea first shared a little about her and her family's experience with COVID. Early on in the pandemic, Andrea heard one doctor warning about the virus that was coming to New York. He advised people to stay home and out of the hospital. He said that if it became too difficult to breathe, then go to the hospital, but not to be intubated under any circumstances.
Andrea said she was so grateful for that doctor's advice. When her husband, herself, and eventually two of her nephews caught the virus, they followed that advice. They went back to basics and acted like they had the flu. They stayed home, rested in bed, drank plenty of fluid and used food and herbs as medicine.
Their careful approach to healing worked. Neither Andrea nor her family members had long term effects from the virus, because they let it run its course and allowed their bodies to develop natural immunity, as it is so perfectly designed to do. They did not take anything to reduce their fevers and did not push themselves. By allowing their bodies to learn how to fight the virus and giving their immune systems support through food, herbs, and fluids, their bodies overcame and healed from the sickness completely.
Immune-Boosting Foods and Herbs
Foods and Herbs for Natural Healing
To heal from COVID, Andrea used some of the following foods and herbs. They are helpful for fighting any illness and boosting overall immunity:
Many light broths and herbal teas to keep up fluids and minerals

Thyme tea with honey and lemon, which acts as a natural decongestant, to clear the cough.

Marshmallow Root Infusion, can also drink marshmallow tea. This helps with dryness caused by inflammation.

Chicken soup. It sounds so simple, but it's hydrating, nourishing, and comforting. Andrea includes garlic and herbs for the added benefits.

Medicinal Mushrooms, especially Reishi and Astragalus 

Supplements: start (or increase) Vitamin D3, plus Zinc and Vitamin C. It would be good to start to boost these at the end of summer to prepare for cold and flu season!
Additional Tips for Students and Vaxxinated
Robin Shirley, founder of Take Back Your Health, also recommended cod liver oil capsules (Rosita brand), krill oil capsules, desiccated liver capsules, and Pure Synergy Vitamin C powder for children, college students, and even adults looking for easy, immune-supporting supplements.
For those who already received the vax-ination, Andrea recommends bringing down inflammation as much as possible. This can be achieved by reducing sugars, bad oils, and stress and detoxing with heat (sauna, sweating) and intermittent fasting. Robin recommended using a liquid nano zeolite to remove heavy metals safely.
Censorship and Fear During COVID
When asked about the censorship she has experienced during COVID, Andrea spoke about her serious concerns for everything people have endured during the pandemic. She pointed out the divisions that have been created as a result of the mainstream news and how this issue has been politicized. These divisions are not good for people's health or well-being.
"What is happening in the world now has nothing to do with health," Andrea said.
She urged everyone to stay above fear and keep their vibrations high. She also encouraged everyone to go be with their loved ones, their communities:
"If someone has symptoms, fever, cough, okay, that person goes into their bedroom and rest while they recover," Andrea said. "But, to keep everyone isolated for 18 months, this is damaging to the immune system, damaging to the soul, and damaging to the heart."
She explained that the perpetual cycle of fear that has been induced by the media and public health officials has led people to act only out of an unnatural fear, without using their reason. Natural fear is in the moment. It is an instinctual rise of concern around a new, unknown, potentially dangerous thing. The "real" fear was in the beginning, when COVID first started spreading. Everyone was afraid of the unknown.
Since that time passed, a sense of empowerment and calm should have followed. Once we figured out what it was and how to handle it, we should have approached it much like we did the flu. But, the fear is being perpetuated by people who stand to gain from it. 
"When people are run by fear and greed, you're going to have mass chaos," Andrea said.
Trust Your Intuition and the Light in the Darkness
It is important to stay above this fear to protect your own mental and physical health. So, Andrea reminded us of our bodies' amazing ability to heal and take care of itself. She also urged us to keep returning to our own intuition. We can take in information and advice, but we have to be able to come back to center and trust our gut instinct:
"When you give your body what it needs, it's going to be able to handle what's going on in the world."
Andrea recommended staying away from the politics and finding people who approach the topic only from a health perspective. She reminded us to take everything with a grain of salt. If it does not make sense intuitively, keep digging for an answer that does, or step away and learn to trust your natural instincts more.
She said that meditation can be very effective for helping us move away from analyzing and into observing, listening, and trusting ourselves.
She ended the call with a beautiful reminder of the light that follows dark situations:
"Things may get even darker before they get lighter," Andrea warned. "Stay free, as free as you can before this time. If that means we will be censored, if that means the possibility of death, this is just one piece of the experience. We will lose the physical body at some point. The energetic, the emotional, the spiritual body will continue on. Don't be afraid to stand in your truth."
Stay Connected with Andrea and Take Back Your Health™
With everything going on in this world, it's important for our community to stick together! You can connect with Andrea on her website, andreabeaman.com, where you can find more articles that she has written about this topic and her social channels as well.
You can also be sure to follow Take Back Your Health™ on Instagram and check back to our Safe Haven page for information about our upcoming Safe Haven Fireside Chats.
We thank Andrea for being such a beacon of hope and strength in these difficult times, and for joining us!
Disclaimer
We want to remind you that Take Back Your Health™ is not a medical authority!  We create spaces for our communities to share health concerns and find resources to aid their health journeys.  In the SAFE HAVEN Fireside Chat series, we invite experts to share about their areas of research or experience.  
We encourage you to consult with these experts or other professionals before applying the advice to your situation.  Additionally, links throughout this article intend to define difficult concepts. They are not explicitly recommended sources for information.