In this episode of SAFE HAVEN Fireside Chats, we spoke with Beth Lambert of Epidemic Answers about the initial results of their Documenting Hope CHIRP Study and why the Terrain Theory (as opposed to the Germ Theory) is becoming more widely accepted as a framework for finding resolutions for chronic health challenges.
Beth shared some eye opening information including:
What is the Germ Theory?
What is the Terrain Theory?
Why does your total toxic load determine your health outcome with many acute and chronic illnesses?
How can we use this information to inform our response to SARS-CoV-2?
Beth also discussed the lifestyle habits they have found to have the biggest impact on our body's terrain, and therefore, our overall health and wellness.
It was great to see so many of you connecting during this "Safe Haven" chat online. We know that Beth's information will benefit everyone, so please find the recording below.
Terrain Theory vs. Germ Theory 
Beth's Top Health Habits
Beth shared some of her personal habits for superior health:
Sleep, more than you think! Quantity and Quality matter.
Sunshine at Sunrise and Sunset: Your body's hormone production and therefore sleep quality is responsive to the amount and time of your sun exposure!
Movement throughout the day. You don't have to get an hour of yoga everyday, just do stretching here and there if that's all you can fit in!
Community. A supportive environment of people coming together and supporting each other.
The video recording above will help clarify and expand on these tips!
About Beth Lambert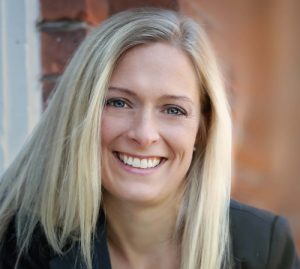 Beth Lambert is a former healthcare consultant and teacher. As a consultant, she worked with pharmaceutical, medical device, diagnostic and other health care companies to evaluate industry trends. She is the author of A Compromised Generation: The Epidemic of Chronic Illness in America's Children.
In 2009, Beth founded Epidemic Answers and currently serves as Executive Director. The Documenting Hope Project is the cornerstone research program of Epidemic Answers, a 501(c)(3) nonprofit organization dedicated to the prevention and reversal of chronic health and developmental conditions in children. The project features an innovative and groundbreaking research program coupled with education, outreach, and media initiatives.
More than half of U.S. children have at least one diagnosed serious chronic health condition. This is an epidemic of historic proportions. We believe that our kids are the "canaries in the coalmine," telling us that our current ways of living are detrimental to human and planetary health.
You can donate to the Documenting Hope right here! They depend on private donations, and are adamant on not taking government or corporate donations.
Stay Connected with Beth and Take Back Your Health™
It's so important for our community to stick together! You can connect with Beth on her websites: Epidemic Answers and Documenting Hope.
You can also follow Take Back Your Health™ on Instagram and check back on this website for information about our upcoming Safe Haven Fireside Chats.
Disclaimer
We want to remind you that Take Back Your Health™ is not a medical authority!  We create spaces for our communities to share health concerns and find resources to aid their health journeys.  In the SAFE HAVEN Fireside Chat series, we invite experts to share about their areas of research or experience.  
We encourage you to consult with these experts or other professionals before applying the advice to your situation.