Hilda Labrada Gore joined us this week to share her experience with COVID and how she used only completely natural methods to help her body heal. She shared ancestral lessons in food, nutrition, lifestyle and mindset that guided her healing journey through this challenging experience.
Hilda is passionate about incorporating native ways of living from her travels around the world into her healthy lifestyle. Drawing on these traditions, she concluded our chat with her top four tips for moving through fear and imbalance to find resilience and joy!
It was great to see so many of you connecting during this "Safe Haven" chat online. We know that Hilda's story will benefit everyone, so please find the recording below.
How To Find Resilience and Joy Through Times Of Fear
Hilda's 4 Resilience Tips!
Hilda shared some of her top tips for resilience:
Find a way to nourish yourself through books, music or prayer, on a spiritual and emotional level.
Breath freely.
Go natural, get dirty, commune with nature and the earth.
Connect with each other.
The video recording above will help clarify and expand on these tips!
About Hilda Labrada Gore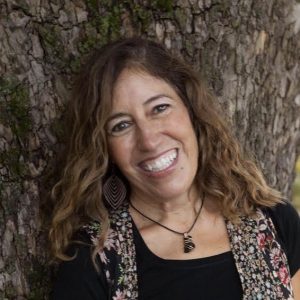 Hilda Labrada Gore is an Integrative Nutrition Health Coach, Group Fitness Professional, and the host and producer of the Wise Traditions podcast. Through her work, she has the privilege of interviewing renown health experts and with people worldwide who still live according to their traditions. Hilda was born with a serious birth defect – a hole in her heart between the lower two ventricles. After open-heart surgery at nine years old, Hilda was told she could do anything she wanted to do.
Her passion for personal health grew into a desire to help others do the same. Hilda's holistic health approach includes exposure to sun, cold therapy, an emphasis on sleep, spirituality, community, mitigating EMF/RF exposure, and more
Stay Connected with Hilda and Take Back Your Health™
With everything going on in this world, it's important for our community to stick together! You can connect with Hilda on her website, HolisticHilda.com, where you can connect with her at events and through her online Ancestral Health course!
You can also follow Take Back Your Health™ on Instagram and check back on this website for information about our upcoming Safe Haven Fireside Chats.
Disclaimer
We want to remind you that Take Back Your Health™ is not a medical authority!  We create spaces for our communities to share health concerns and find resources to aid their health journeys.  In the SAFE HAVEN Fireside Chat series, we invite experts to share about their areas of research or experience.  
We encourage you to consult with these experts or other professionals before applying the advice to your situation.  Additionally, links throughout this article intend to define difficult concepts. They are not explicitly recommended sources for information.