One of our 5G and Our Health speakers, Dr. Russell Kort, joined us this week to go deeper into the topic of Sleep Issues and the Cell Danger Response. So many of you all have been asking us for tips for better sleep, and we thought this topic would really help shed some light on an aspect of sleep that isn't often talked about!
Dr. Kort shared on topics ranging from sleep apnea to mouth vs. nose breathing, snoring and the integrity of the airway, all in relation to the quality of sleep. He made the connection between poor sleep and the Cell Danger Response to help us understand why some people become more sensitive to stressors like infection, wireless radiation, electrosmog and other toxins in the environment.
It was great to see so many of you connecting during this "Safe Haven" online. We know that Dr. Kort's advice will benefit everyone, so please find the recording below.
How To Improve Your Sleep And Reduce The Cell Danger Response
Sleep Tips!
Dr. Kort and the community discussed some recommendations on how to turn nighttime rest into a more healing sleep through several practices to improve breathing and airway function: 
–> Strengthen your breathing muscles with the Buteyko Breathing method.
–> Consider using Breath Right nose strips to widen the nasal air passages during sleep.
–> Consider mouth taping as a way to retain your body to breath through the nose at night.
–> Visit a chiropractor regularly to adjust and align the structure of your neck, jaw and airways. (Dr. Kort's team helps their patients find chiropractors they can trust.)
–> Consider a night guard that holds your jaw in a position to open the airways. (Dr. Kort's team helps their patients find whole body dentists.)
–> Avoid screens for 4 hours before bedtime to allow your body to produce adequate melatonin.
The recording will help clarify and expand on these tips!
About Dr. Russell Kort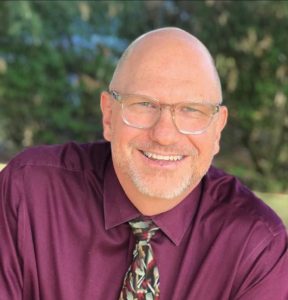 Dr. Russell John Kort, D.C. has been involved in the medical field for nearly 40 years. The last 10 years he has dedicated himself to the study of Functional Neurology and specifically, concussions. After having the profound realization he had been suffering from symptoms of Electromagnetic Hypersensitivity (EHS) for the past 20 years, Dr. Kort dedicated his life to finding solutions for his patients that suffer from the same symptoms.
Dr. Kort is the Chairman of the Defendershield Science and Medical Advisory Board and the BrainTap Technologies Innovator of the year. His personal, clinical and research experience on the neurological effects of EMF exposure is the foundation behind our DoctorEMF mission.
We are looking forward to speaking with him about the impact stressors such as EMFs, mold, chronic infections, and toxins can have on your body's ability to relax and sleep soundly. Dr. Kort will explore these stressors and offer solutions to manage and minimize them.
Stay Connected with Dr. Kort and Take Back Your Health™
With everything going on in this world, it's important for our community to stick together! You can connect with Dr. Kort on his website, DoctorEMF.com, where you can book a free discovery call 
You can also follow Take Back Your Health™ on Instagram and check back to our Safe Haven page for information about our upcoming Safe Haven Fireside Chats.
Disclaimer
We want to remind you that Take Back Your Health™ is not a medical authority!  We create spaces for our communities to share health concerns and find resources to aid their health journeys.  In the SAFE HAVEN Fireside Chat series, we invite experts to share about their areas of research or experience.  
We encourage you to consult with these experts or other professionals before applying the advice to your situation.  Additionally, links throughout this article intend to define difficult concepts. They are not explicitly recommended sources for information.